The Trust owns and operates the narrowboat "Enterprise" which runs day trips for community groups and families with elderly, disabled or unwell members
.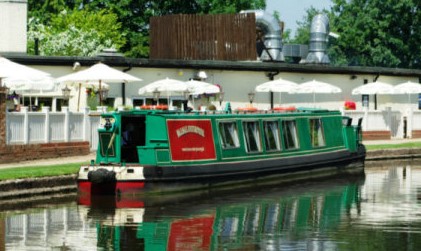 Help to look after the boat

Help to promote the work of the Trust

Help to run boat trips

Help us to raise funds

Help with administration


Use your special interests and talents

NO EXPERIENCE NEEDED AS TRAINING WILL BE GIVEN
Benefits of joining our dynamic team
Friendship, enjoyment and fulfilment in your time as a volunteer
Opportunities!
To use and develop your skills, knowledge and interests
To help at times to suit you
To experience new challenges
Relevant Training
Volunteers can do any of the following
Fundraising
Working with groups
Publicity and Marketing
Crewing and Skippering
Training other people in
community boating skills
Maintenance work
and cleaning
Admin work
Leading or being a member of
a special project team
Become a trustee



Become a committee member


Our boat is based at Hatherton Marina, Queen's Road, Calf Heath, near Cannock, WV10 7DT
Come and join us!
WHAT TO DO NEXT
Contact The Jennifer Christian 07908 084744
or E Mail volunteer@truman-enterprise.org.uk

---
TRUMAN ENTERPRISE NARROWBOAT TRUST IS A REGISTERED CHARITY NO. 1037914
member of the
National Community Boats Association